Update from the
part 1
.
Bing
After closely looking at Bing and Google Maps imagery of Tallinn, I noticed that they are the same, just have different filters:
They were both created using 2008 Apr 21 and Jun 01
DigitalGlobe
imagery. Bing looks a bit better in cities, but worse in an area with a lot of trees.
There is also now
Bing Maps Silverlight
(compare with old
Bing Maps
) wich lets you look at fake bird's eye views (somewhat similar to Earth view in Google Maps, but with les control).
Yahoo! Maps
between 2003 and 2004 Apr???
- not in Google Earth Historical Imagery!
Yandex maps
2006 May 07
- same as Google Earth Historical Imagery, but has different filters.
Flash Earth
Uses imagery from Bing Maps and Yahoo! Maps.
Link
DigitalGlobe
latest -
2010 May 03
- this will probably be the next default satellite image in Google Maps, because it's the first image since June 2008, which wasn't made in winter and doesn't have too many clouds.
It was created with
WorldView-2
(resolution 46cm-52cm)
2008 Apr 21 and Jun 01
images were created with
QuickBird
(resolution 61cm)
GeoEye
from 2004 Apr 09 to 2009 Sep 20
- 23 images for maximum 25% cloud cover (area search results).
Images were created with
Ikonos-2, OrbView-3 and GeoEye-1
.
Estonian Land Board
(Maa-amet)
Maaamet latest imagery of Tallinn was shoot on
03 May 2009
.
Maa-amet uses aerial photography, so image quality is higher then on Google Maps.
Used Equipment: aerial camera
Leica ADS40
.
Maa-amet's airplane Cessna Grand Caravan 208B
(
PDF Report - in Estonian
).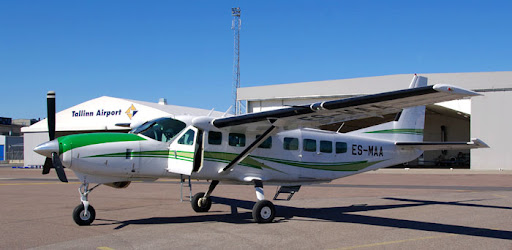 How Maa-amet creates aerial photography
(
PDF Report - in Estonian
)
List of services using Maa-amet imagery of Tallinn:
maaamet.ee
(slow, but has more options and highest zoom)
eomap.ee
(fast)
kaart.delfi.ee
(new engine - now fast)
kaart.tallinn.ee
(slow)
kaart.postimees.ee
(fast - eomap based)
register.metsad.ee
(slow - old delfi based)
Maa-amet Historical Imagery
| | |
| --- | --- |
| Date | Resolution |
| 2009 May 03 | 25 cm |
| 2008 Apr 25 | 16 cm |
| 2007 May 17 | 40 cm |
| 2006 Aug 23 | 25 cm |
| 2002 May 11 | 40 cm |
| 1995 | 100 cm |
Comparison between resolutions